Our wedding was in a botanical garden on a spring afternoon, so we wanted the invitations to reference a lush, organic, leafy motif without going overboard. After a lot of trial and error, a custom vector illustration was laser cut into thin 1/64" birch sheets to create this wedding invitation.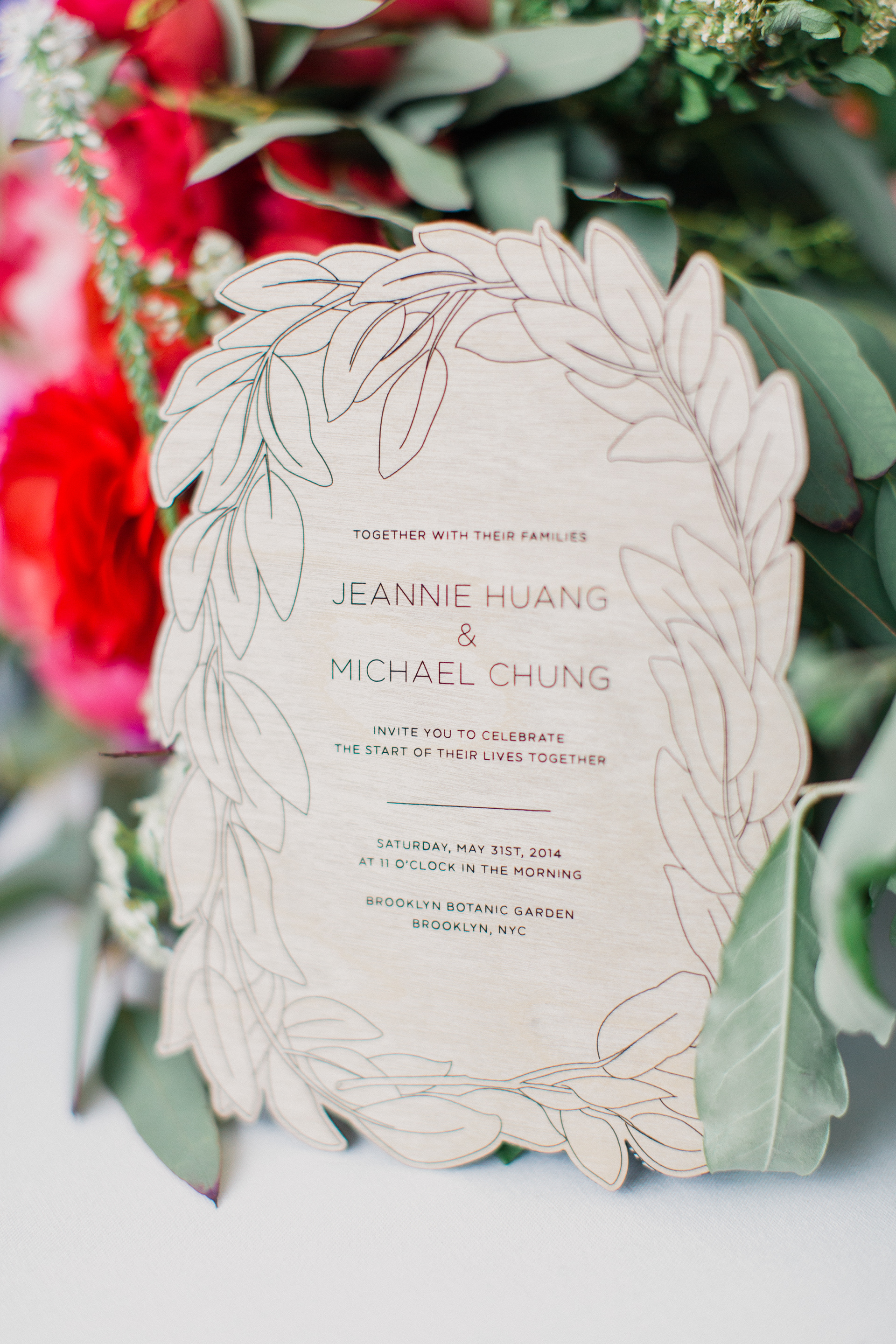 In order for the text to be etched in a single line (rather than doubling back on all the edges of an outlined letterform, which would have burned through the birch and doubled production time) each letter was carefully redrawn in Illustrator.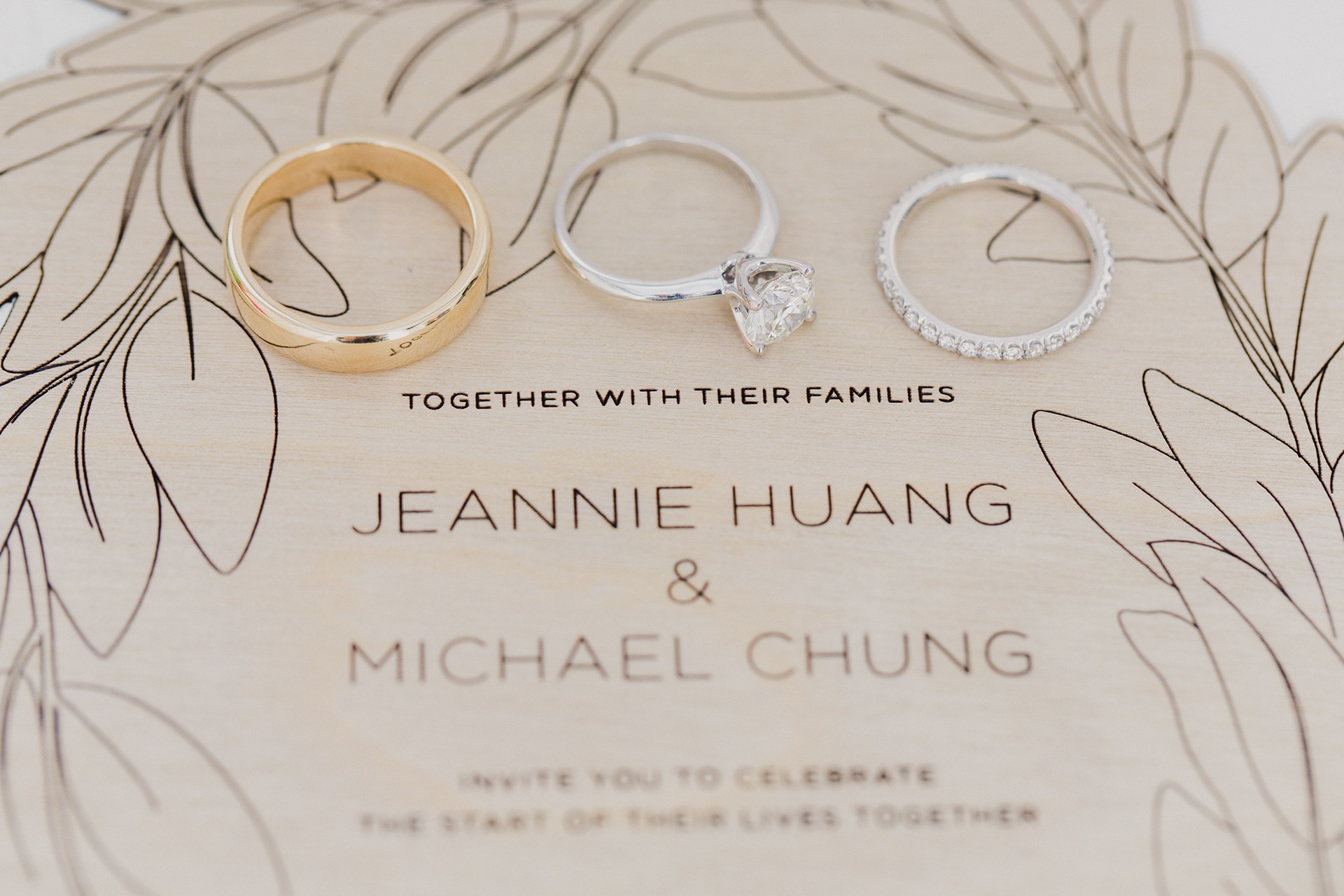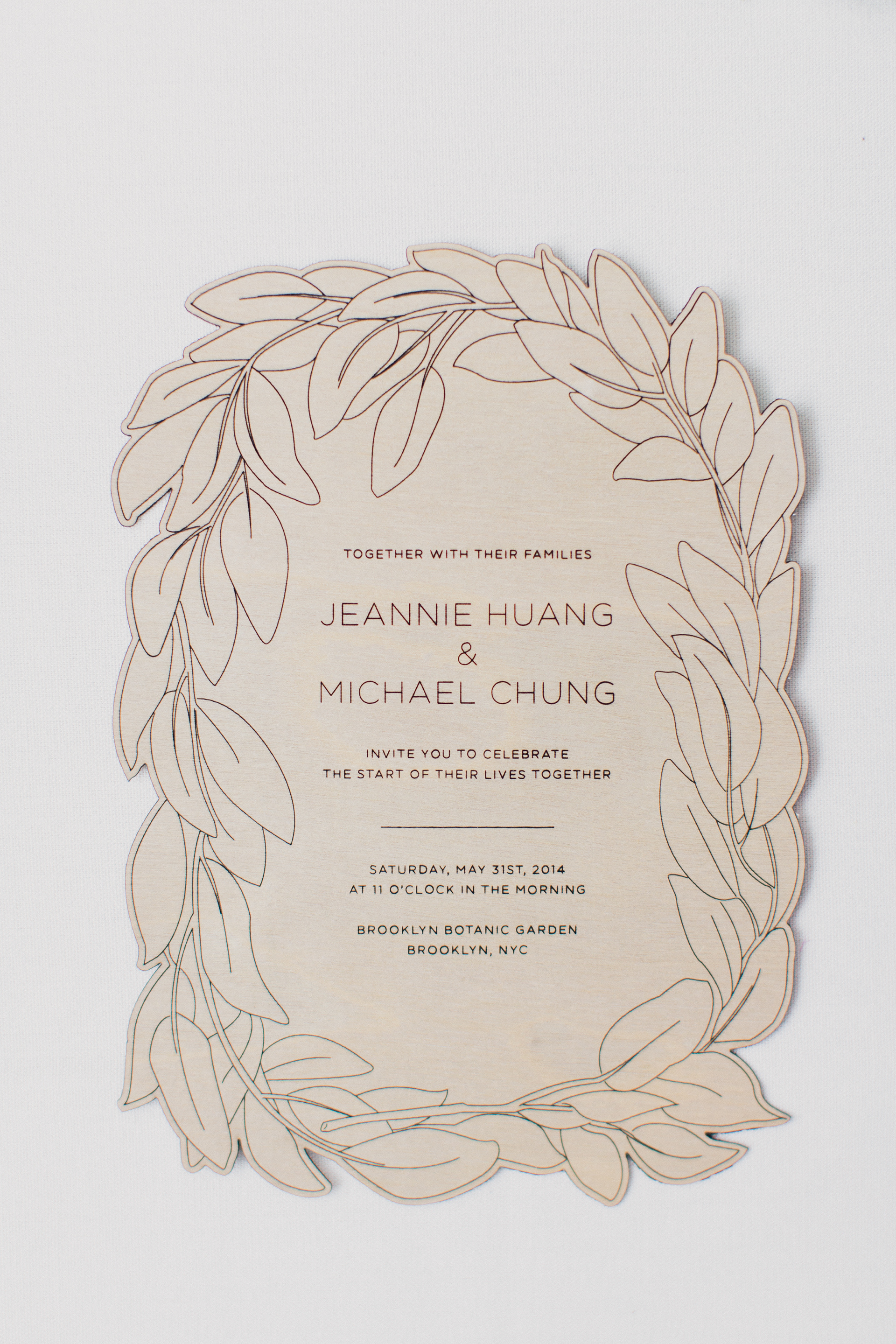 I also produced a matching table number set in the same design, scaled down to a square. Each laser cut piece needed to be run through the machine twice— once at a quick cutting pace to produce the design's etched effect, and then a second time with a slow burn to cut the invitation's edges free.